Introduction
Since the birth of modern technology, every industry has been growing and keeping up with the trends. That also includes the construction industry, where designs and plans are mostly structured using computer-aided design and speciality design software. The evolution of technology has made it easy for construction companies to improve pace, effectiveness, and lower their costs. Whether it be residential houses, office buildings, bridges, tunnels, or roads, modern technology has greatly affected the construction industry.
Over the years, the types of materials used in construction have become more substantial, flexible, durable, and sustainable. One of the reasons why commercial concrete constructions are of high-quality is their formwork, which plays a vital role in construction.
What is Formwork?
Formwork is an essential component of construction where a temporary or permanent mold is used which concrete is poured and eventually hardens. Using formwork in construction is well-known worldwide and is literally the foundation of construction which has been used for thousands of years, making buildings of different sizes and shapes.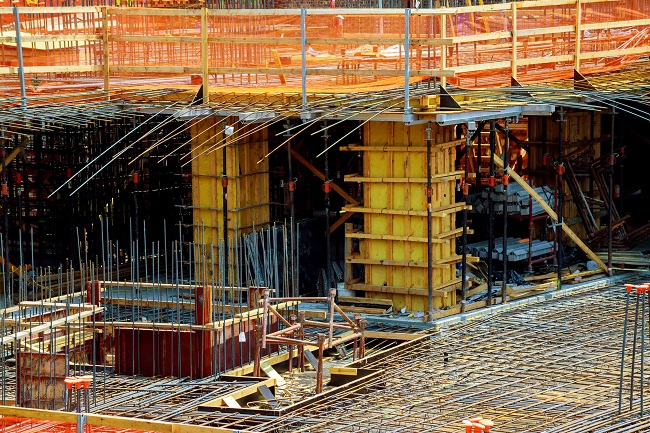 There are different types of formwork used by many construction services in Australia. Each type of formwork is used for various purposes, but it always includes a mould where the concrete is dispensed. It also differs from the kind of structure being built and the budget of the project.
Traditional Timber Formwork
Timber formwork is one of the oldest formwork used for construction and is also called 'traditional formwork'. This type of formwork is generally made from timber or plywood. While it can be quickly produced and assembled on-site, it only has a short life-span and is time-consuming to form. Because of this, traditional formwork is not ideal for large constructions. On the other hand, its flexibility can be the right choice for complicated areas of construction.
Engineered Formwork System
Engineered formwork is made from prefabricated modules with metal frames, typically made from steel or aluminum. Unlike traditional formwork, it can be assembled quickly using pins, clips, and screws. Moreover, many construction companies opt to use engineering formwork to reduce cost as it can be reused many times. 
Concrete Formwork
This type of formwork is one of the most advanced formworks available in many countries, including Australia. Assembled on-site, concrete formwork structures are made from insulated polystyrene foam to give thermal, acoustic, fire-resistant, and rodent-resistant properties. Moreover, concrete formwork is loved by many construction companies because of its energy efficiency, sustainability, low ecological footprint, and low costs.

The Importance of Formwork in Construction
Using formwork in construction has many advantages in today's civilisation. Despite everything changing, formwork is one part of the structure that cannot be replaced by any technology. By using formwork in construction, the concrete structure can be built faster and cheaper.
Formwork essentially reduces the time for construction and cost of the project by lowering the floor-to-floor construction cycle time. Due to this, good quality formwork is vital to meet budget requirements. Applying formwork in construction lets project managers provides on-time mobilisation and demobilisation of formwork resources to improve efficiency and lower cost.
The quality of surface finishing is associated with the quality of the formwork used during the construction. The narrower the formwork used, the better the surface finish. The safety of every worker is essential in construction. Formwork lets workers work faster and better to achieve the best formwork quality.
Carrabay Rebar Formwork
Carrabay Rebar also offers a wide variety of materials for your construction needs. We also supply materials for your formwork, most especially form reo pour. We also cater materials for wall formwork, column formwork, and false formwork. Other useful tools such as complement reinforcement, post-tensioning, concrete pumping, and placement are also available.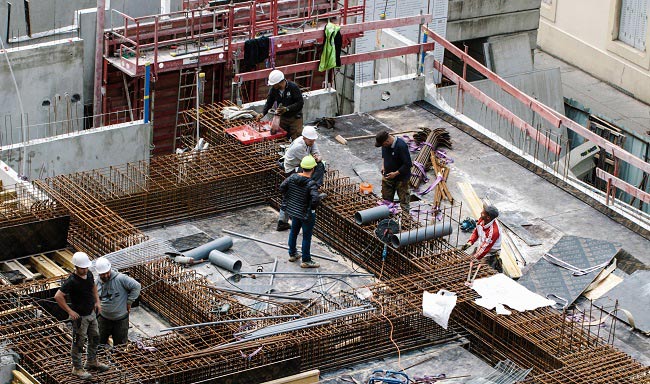 We always value our client's satisfaction. Rest assured that our materials are re-usable to lessen your cost, effective to prevent shrinkage due to moisture, and robust to withstand all loads coming in on it.
Summary
Over the years, many have changed in the construction industry. Formwork is a temporary or permanent mould is created in which concrete is dispensed. There are different types of formwork available in Australia, and among the most common were Traditional Timber Formwork, Engineered Formwork System, and Concrete Formwork. Each of these is used depending on the purpose and budget for the project. 
Formwork is important for many reasons. In a nutshell, formwork is still important in this day and age as it makes construction quicker and cheaper. It also helps workers get the job done faster and better to achieve the best formwork quality. Moreover, formwork provides efficiency and lesser cost. 
Are you looking for a credible and reliable formwork company? Carrabay Rebar is one of the leading rebar suppliers and manufacturers in Sydney. We also provide formwork and concrete placement services. Get in touch with us today to discuss your next project.